Andia Product Management System
With the increasing trend of industrial machines and equipment related to the stone industry, the speed of production of stone products has also increased. The Andia product management system provides a set of services to control and increase the productivity of production and products for the stone industry. These services include registering and managing various types of stone, blocks (and slabs along with their types), and reserving and selling produced stones. Managing product inventory, identifying and tracking products through barcode readers are also included. With the services provided by this system, all necessary operations for processing stone can be recorded and managed from the moment the block enters the factory to the time the slab is sold and leaves the factory. Additionally, this system provides various textual and analytical (graphical) reports to users. Along with these capabilities, the system includes tools such as viewing scanned images, actual dimensions, useful and waste parts of each slab, book-matching, and image output on pallets.
This system has a website and can be installed as an application on Android and iOS mobile devices.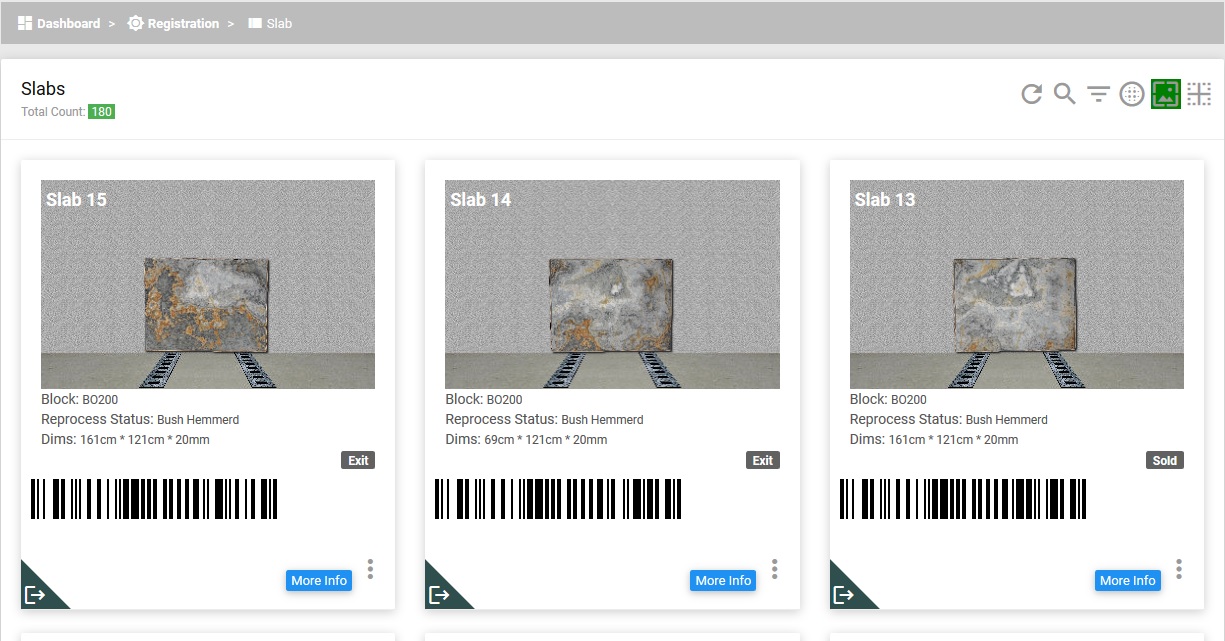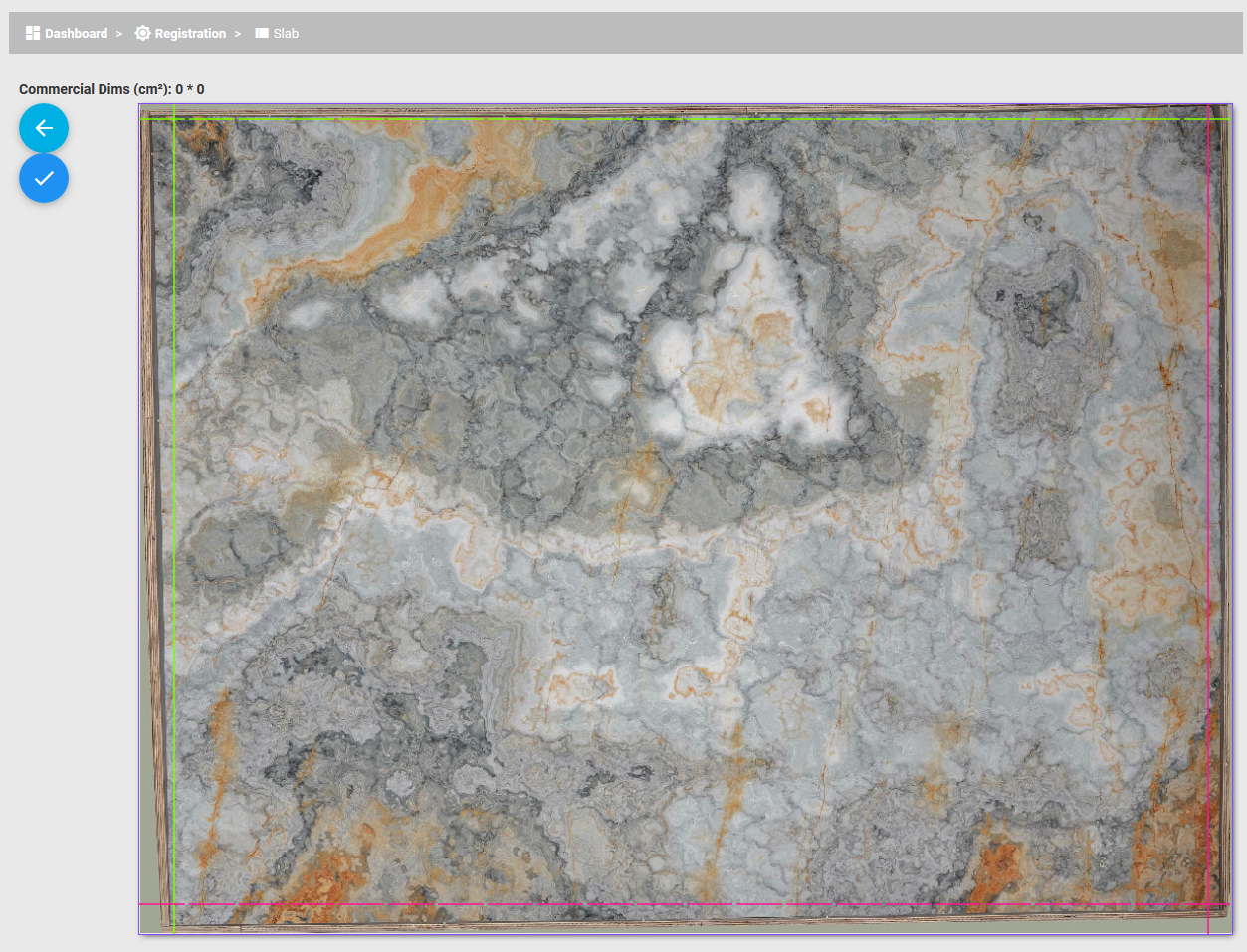 Arranging the layout of slabs next to the crane
The processes of the Andia software system are divided into the following three sections:
Production:
Defining products
Defining product specifications and categories
Registering products with unique barcodes
Automatic registration of product images and specifications
Inventory:
Viewing inventory
Inventory reports with product images
Inventory reports by product
Inventory reports by customer
Sales:
Creating a virtual exhibition of products
Online sales through mobile phones and websites
Defining product prices
Defining currency units
Defining marketers and their commission rates
Defining customers
Customer performance reports
Salesperson performance reports
One of the prominent features of this product is its integration with the Zomorod scanner of Sanat Asia.
Important features of the Andia software system:
Ability to define user access levels to the management system
Access to scanned slab archives and product management system through the website and mobile app
Categorization of factory produced products based on color, design, pattern, and image
Categorization and grading of stones with high accuracy using software systems based on the health or breakage of stones
Presentation of high-quality 2D and 3D images of slabs with precise dimensions, color, design, and pattern through the website and mobile app
Provision of the best cutting and processing model with the least waste
Increased customer satisfaction by providing the ability to examine different cutting layouts on the desired slab
Inventory management system with the ability to track stones from the moment the block enters the factory to the time the slab leaves
Registration and coding of available slabs, and providing the possibility of presenting available samples to customers and making the final decision according to the precise dimensions and image of the slab
Provision of various reports such as the meterage of slabs produced in a specific time period
Ability for customers to order and purchase through the website and mobile app.